Montour Cap Vert is a touristic operator, located at the mytic island of Santo Antão, Cape Verde.
Dedicated to hosting tourists who wish to visit the island of Santo Antão, organizing genuine experiences adapted to their needs.
Above all else, we are a conscious business, thriving to welcoming equally conscious visitors and nature lovers, who aspire to build genuine contact with the cape-verdean population and its culture.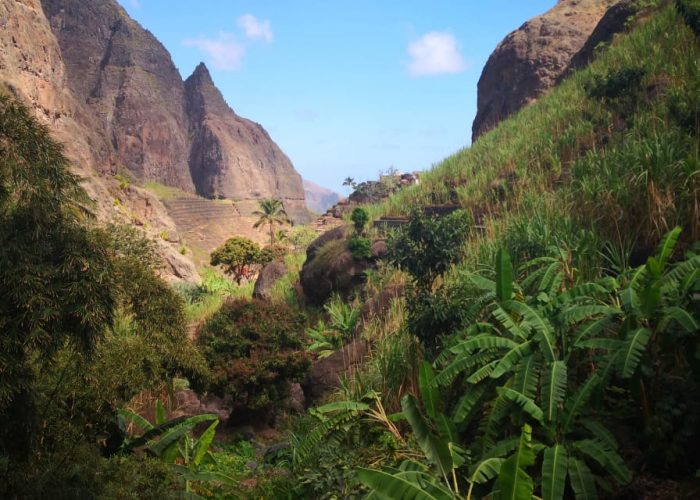 Mission
Organizing touristic stays creating differentiated
activity packs, adapted to Santo Antão possibilities, whilst transmitting its beauty, authenticity, and purity.
Contributing to the socio-economical development of the island, by practicing sustainable and inclusive tourism, creating partnerships with local collaborators from related communities.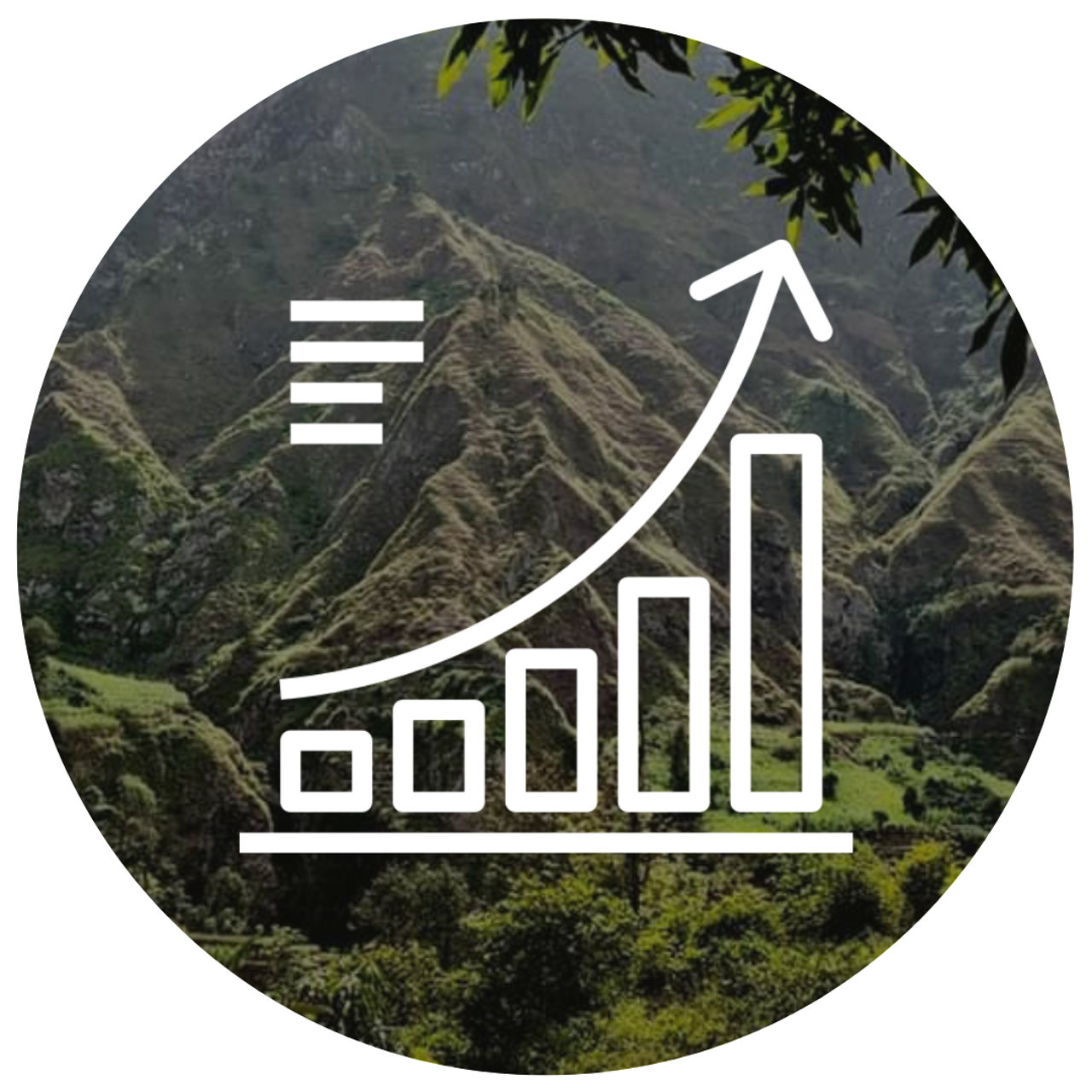 Vision
To be a reference in the cape-verdean market
to the tourists who value mountain tourism, combined with unique and authentic Santo Antão experiences, in a first phase.
To be a touristic operator recognized by its work related to the development and improvement of the local population's life conditions, contributing to its well-being.
Purpose
Creation of truthful experiences,
forming durable bonds between the island and its visitors.
Delivery of a value that's only measured by the feeling of who experiences it.
Sharing authenticity, from people to people.
Preservation of its identity, sustaining its essence.
SUSTAINABILITY
We work with local partners, aiming to develop sustainable tourism, both for the tourists as for the local community.
AUTHENTICITY
We share the real nature of the Santo Antão cape-verdean people. The morabeza, their day-to-day, the faced challenges, the dreams, and motivations.
QUALITY
Quality is always present in every action and decision we take, regardless of its dimension.
PROXIMITY
We perform with a close and friendly approach, when relating to tourists who come to us and when working with our local network.
Tatiana Rocha has been a mountain guide for the past 9 years, already collaborating with the renown agencies Nobai and Terre d'Aventure for several years.
Native from the Santo Antão island, she knows its corners like the back of her hand.
Her goal with the creation of Montour Cap Vert is the opportunity to share the authenticity, identity, and beauty of her island, contributing to its development.
Fluent in Portuguese, English, and French, the creation of genuine connections with the groups she leads comes easy for her.
We possess a code of action that values people and the contribution to the involving society.
We work for the inclusion and improvement of the population around us, therefore applying a strong volunteering component.
We are transparent in our way of acting and responsible when making commitments.
Rural, sustainable and community tourism
By practicing sustainable tourism, the island visitors contribute actively to its social, economical, and environmental growth.
We want them to feel at home, whilst helping to improve the living conditions of the neighboring communities.
Rural tourism, where the family warmth and the insertion in particular agricultural activities lead to proximity and respectful relationship.
At Montour Cap Vert, we act according to the premise of working with local Santo Antão island partners.
We support the employment of micro-entrepreneurs, and even informal businesses, looking to develop the economical tissue of the most unfavored population layer.
We create partnerships with local organizations, associations, and companies, assembling a contact network acting with the same purpose: to improve the life conditions and opportunities of the santoantoniense population.

Montour Cap Vert offers unlimited support.
Available 24/7 to answer all questions that may appear.
We act as your partner, from the first contact until the end of the experience.
We create genuine relationships that last for posteriority.
Contact us to get our brochure, where you will find the whole concept behind Montour Cap Vert, its essence and what it represents.